Gudrun's holiday apartments
A little more space to relax
The best thing about a timeout in a Gossensass holiday apartment is that you'll enjoy maximum freedom. Sleep until 2 p.m.? No problem! Want to cook for yourself? Sure! Breakfast in your pyjamas? Of course! Those who want to add a little luxury can also have breakfast and dinner at Gudrun as it is only 500m away. And that's not all. You can also enjoy the spa facilities. If you book a holiday apartment, the entrance fee for three hours of sauna and swimming pool (at the public swimming pool Balneum in Sterzing) per day is also included.
Delicious breakfast buffet with the best products the region has to offer
€12.00
Varying 4-course menu to choose from and a large salad buffet at the dining room with panoramic view in the evening
€22.00
5 holiday apartments, all a little different, all very special
Three of the holiday apartments are newly renovated, the other two will follow in autumn. But what do they all have in common? You'll feel right at home here.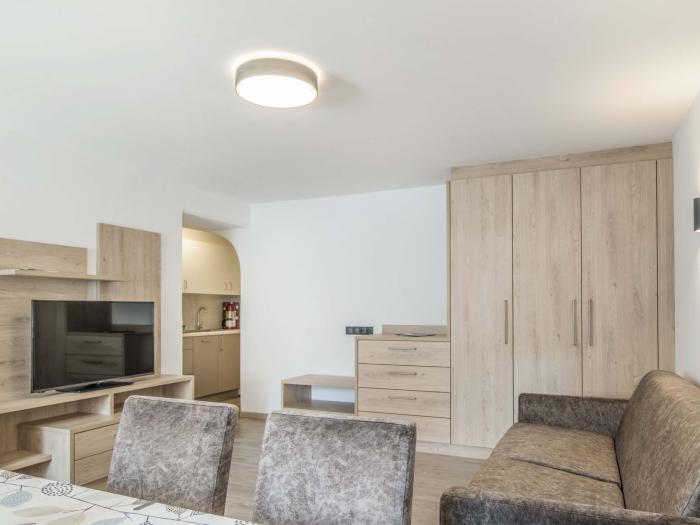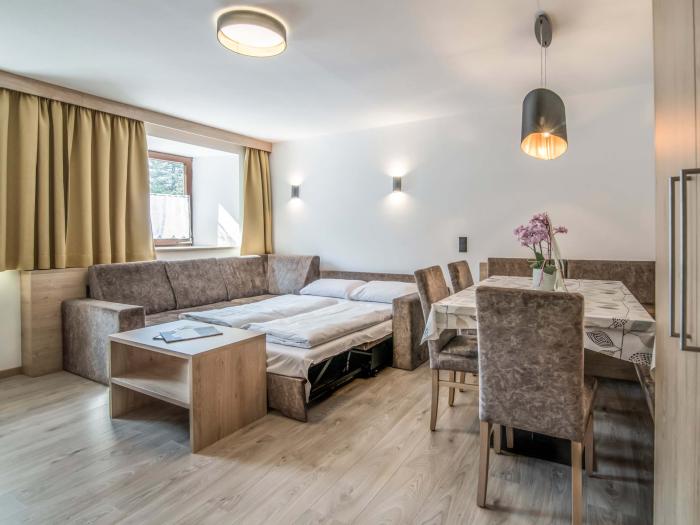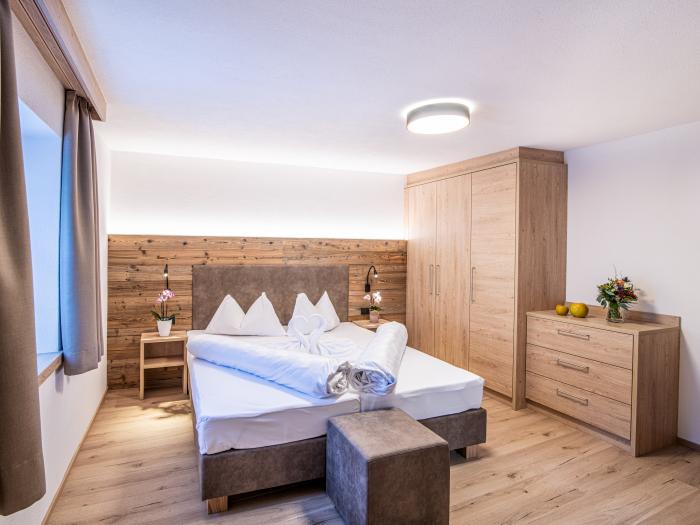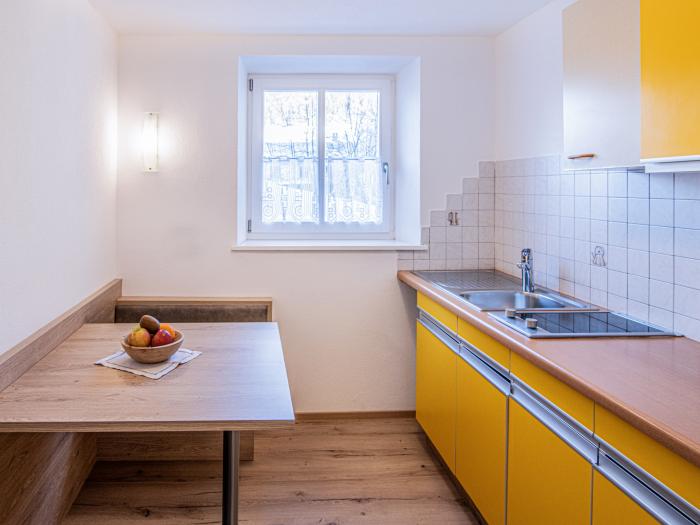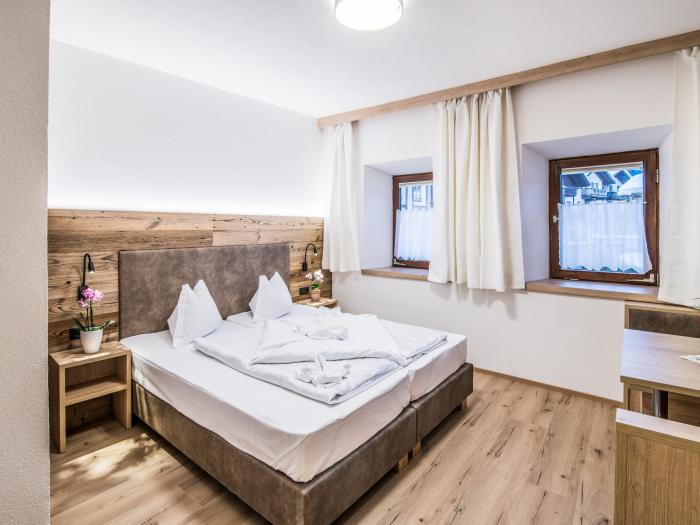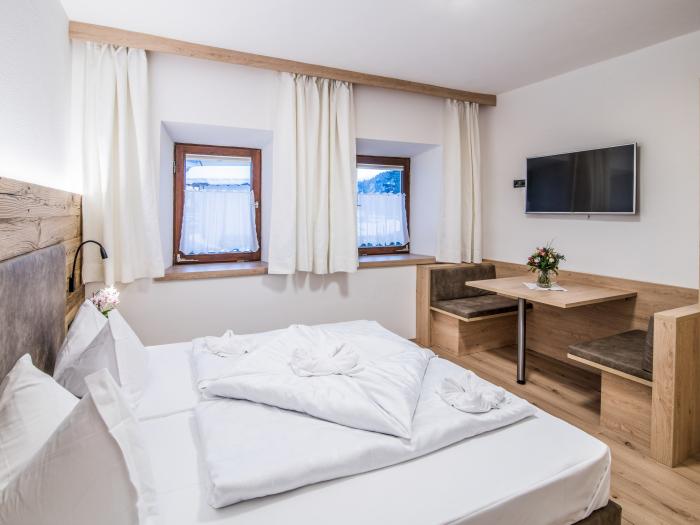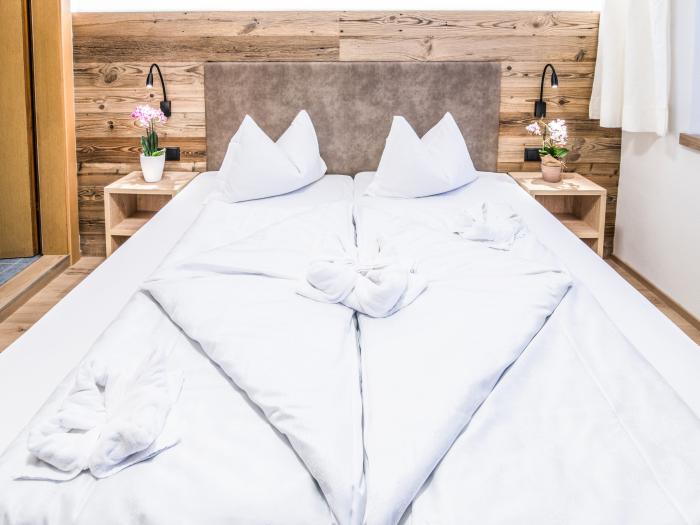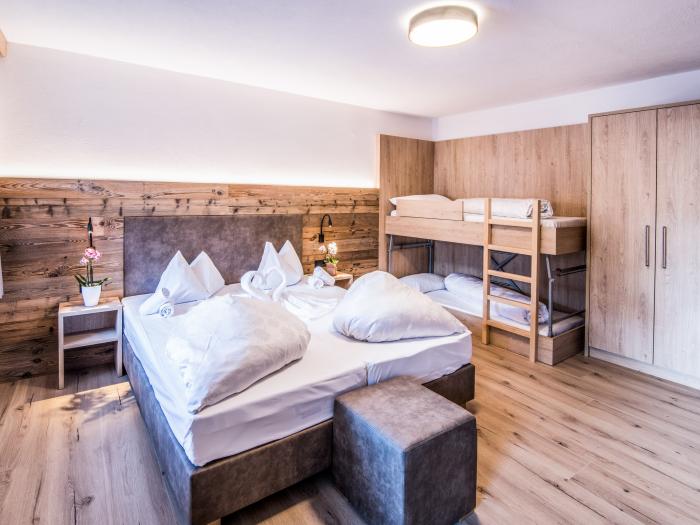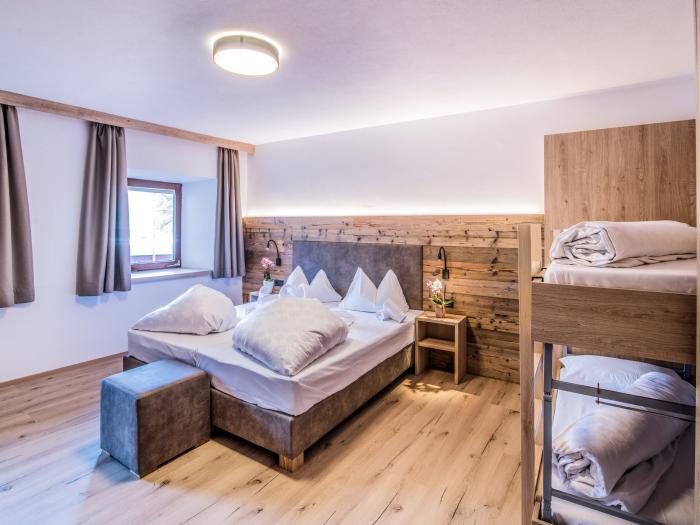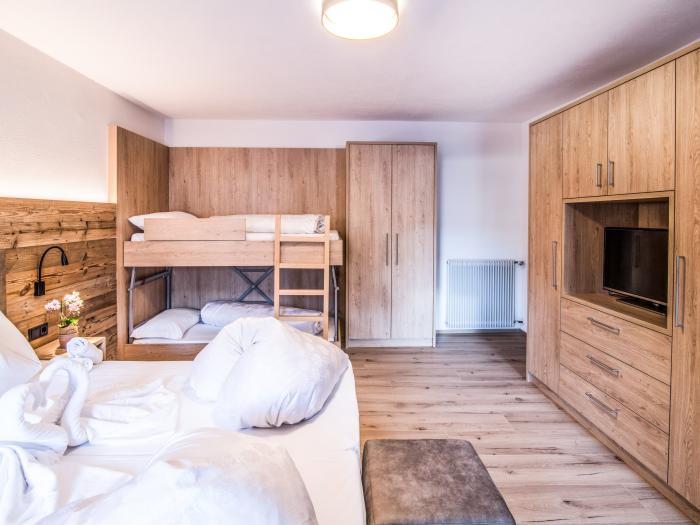 | | 15/05–25/06/2021 | 26/06–30/07/2021 | 31/07–20/08/2021 | 21/08–17/09/2021 | 18/09–24/11/2021 |
| --- | --- | --- | --- | --- | --- |
| 2 people | €45.00 | €50.00 | €55.00 | €50.00 | €45.00 |
| 3 people | €60.00 | €65.00 | €72.00 | €65.00 | €60.00 |
| 4 people | €75.00 | €80.00 | €89.00 | €80.00 | €75.00 |
| 5 people | €90.00 | €95.00 | €106.00 | €95.00 | €90.00 |
25/11–
24/12/2021
25/12/2021–
07/01/2022
08/01–
28/01/2022
29/01–
25/02/2022
26/02–
04/03/2022
05/03–
15/04/2022
2 people
€50.00
€65.00
€45.00
€50.00
€65.00
€45.00
3 people
€65.00
€95.00
€60.00
€65.00
€95.00
€60.00
4 people
€80.00
€125.00
€75.00
€80.00
€125.00
€75.00
5 people
€95.00
€125.00
€90.00
€95.00
€125.00
€90.00
Your enquiry for a holiday apartment
Just a moment - the content is loading …