Hiking in Sterzing: climb every mountain and more!
Hiking in Sterzing and the surrounding area is our favourite pastime. Whether it's summit ascents, glacier tours, or demanding via ferratas in the three nearby hiking areas of Racines-Giovo/Ratschings-Jaufen, Monte Cavallo/Rosskopf, and in the hiking and skiing area of Ladurns, fantastic tours await you. Those who prefer a more leisurely pace can set off on relaxed walks on adventure trails or on one of the many Wipptal hikes for families. And that's not all: besides hiking in Sterzing, thousands of other outdoor activities are waiting for you. So put on your outdoor clothes and head up the mountain!
E-biking and mountain biking
As you can imagine, hiking is the number one summer activity in Gossensass, but there is also a huge adventure playground for mountain bikers. What do you fancy more? Cruising leisurely in the valley on the Biking Route Munich-Venice, pushing yourself to the limit and winding your way up serpentines, or simply taking the mountain cableway and getting into a flow up and down 800 metres in altitude? Fortunately, just like when you go hiking in Sterzing, you don't have to choose just one thing. Depending on your physical condition and taste, Gudrun will give you exactly the cycling experience you want. Spot on experiences!
Ready to tee off in a dream setting?
Are perfectly trimmed greens your happy place? Do you love checking the wind direction, making your swing, and watching your ball fly towards the hole? Does the thought of an albatross give you goosebumps? Then head to Sterzing golf club! As a guest of Gudrun, you can use the golf course free of charge. Look forward to seven practice holes, a 250-metre-long driving range, and a unique paradise.
At Gudrun, it's all about smiling instead of huffing and puffing, so we'll lend you zippy e-mountain bikes at a low price. That's what makes cycling in the mountains really fun!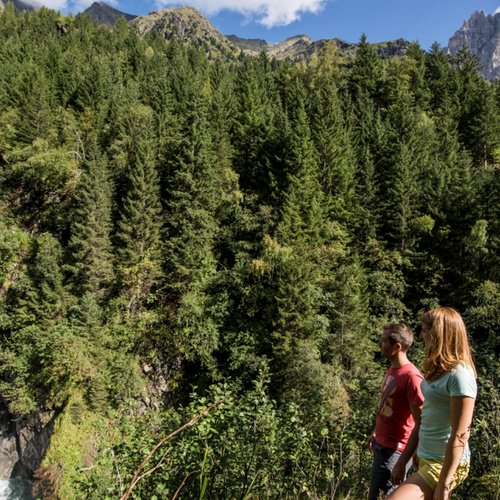 Stanghe/Gilfenklamm gorge
Wooden footbridges and bridges lead through the gorge and let you feel the waterfalls on your skin. The canyon is a natural monument and is considered one of the most beautiful natural spectacles in the Alps.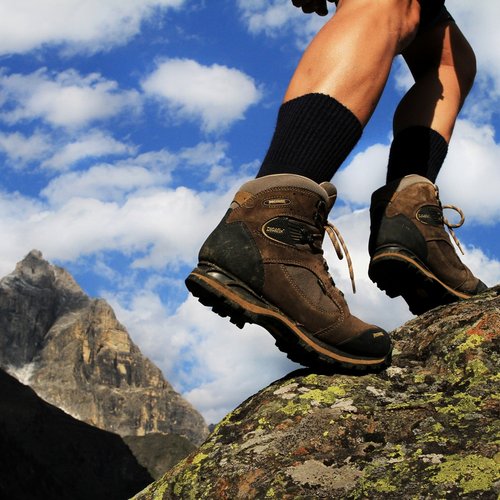 Mountaineering and hiking
For all those who want to go a little higher: Hiking in Sterzing and the surrounding area offers a variety of summit tours, e.g. to Passo del Santicolo/Sandjöchl, Cima Amthor/Amthorspitze, or Alta Via di Fleres/Pflerscher Höhenweg, and Alta Via di Zirog/Ziroger Höhenweg.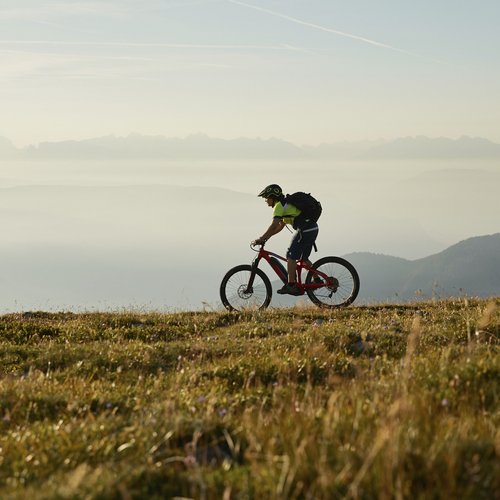 Cycling and mountain biking
When biking in Gossensass, flowing trails over hill and dale alternate with pleasant forest paths. It's even more fun when you go up by cable car and down by bike. By the way, we also rent out e-mountain bikes. Enjoy your ride with us!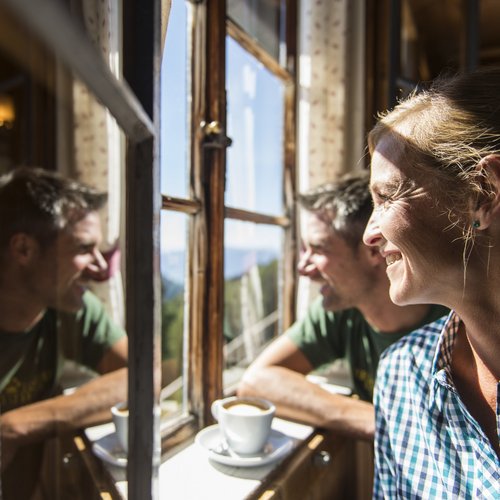 Rustic Alpine huts invite you to a cosy stop after hiking in Sterzing. Hearty speck, fragrant grey cheese, a beer or a glass of white wine – now that's a happy end to every tour.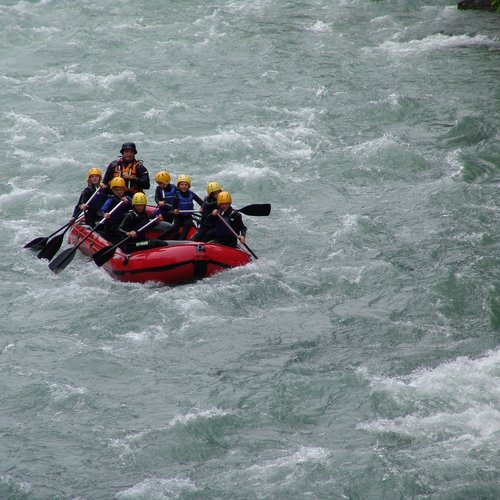 Rafting on the Isarco/Eisack river
From May to October, raft down the Isarco/Eisack river in Freienfeld. It's an exciting nature experience in South Tyrol. Raft this way!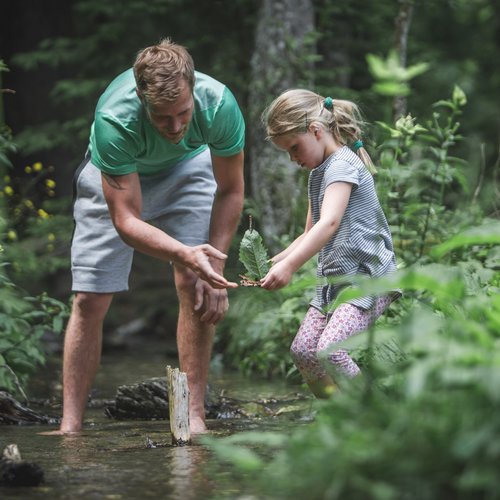 Mit den Mountaincars geht eA mountain cart ride takes you down the northern slope of the Ladurns hiking and skiing area towards the valley. Or you can try out the adventure trail "On the trail of water" by Gossy and Gschnitzy, which is suitable for prams. An enjoyable nature experience in South Tyrol is always possible.
Right in the middle instead of just nearby
A holiday with Gudrun means being right in the middle of the action instead of just nearby. With the help of Gudrun's tips, you can experience South Tyrol with all its traditions, festivals, and everything else that goes with it. Whether it's yoghurt days, the Knödel festival, or Valle Isarco/Eisacktal food at the weekly farmers' markets, or at the Sterzing Christmas market, during your holiday with Gudrun you can not only observe what's going on in the region but experience it first-hand.
What this summer weekly programme has in store for you
Summer
Monday: Train & Wine
Tuesday: guided e-bike tour
Wednesday: sunrise hike on Monte Cavallo/Rosskopf
Wednesday: hike with the host family
Friday: experience at the herb farm
Once a week, depending on the weather: barbecue afternoon (from 2022)
Do you want even more experiences?
We'll tell you our insider tips for exploring around Gossensass. In addition, Gudrun will tell two new stories every month in our blog and give you tips for experiences in the region. Take a look!